Totara Hospice South Auckland would like to thank the following sponsors for supporting the Hospice Long Lunch, your generosity is sincerely appreciated. Please show your support when you can of these amazing businesses supporting their local community.
At Davis Funerals we are proud of the services we have to offer our client families. From purpose built facilities to custom built hearses we believe we can offer you any type of service and celebration for your loved one. We deal with service providers that, like us, strive for excellence in all they do.
Davis Funerals have always been a company dedicated to family and are still operated by the Littles, who have looked after the needs of Auckland families since 1875. The company still operates today with the same level of care and professionalism that it provided back then with all the modern conveniences and technology of today's world to provide the complete funeral experience.
At Davis Funerals, they have qualified funeral directors and embalmers. Client families can take comfort in the knowledge that these services are provided within Davis Funerals and under the guidance of fully qualified staff and members of the New Zealand Embalmers Association and the Funeral Directors Association of New Zealand.

Andrew Simms have 2 Auckland locations. Andrew Simms Newmarket is the perfect place to find the new or used vehicle that's perfect for you. Andrew Simms Botany Experience Centre offers a world of cars in a huge indoor dealership. What's more, our huge service centres are looked after by experienced teams who specialise in all nine vehicle brands we promote which includes Italian brands Fiat and Alpha Romeo
We bring together the best of modern technology, sales and aftersales service, and all the décor trimmings to make your dealership experience possibly the best you've ever had. Our sales, service and parts teams have a wealth of experience and knowledge in all things automotive, combined with an unrivalled enthusiasm for our brands to share with every customer that visits.
We are 100% NZ owned, all our shareholders work fulltime in the business, and our employees are totally focused on improving customer experience. We look forward to welcoming you to Andrew Simms we are excited to support Totara Hospice and the Long Lunch.
Walthall Ward is a chartered accountancy practice based in Ellerslie Auckland, advising a wide variety of businesses in New Zealand. Our main areas of specialty are taxation and trust planning, periodic management accounting and advising on and installing accounting software applications.  Our services, however, are not limited to the above.
We believe our service is professional, friendly and price competitive and we pride ourselves on our ability to get along and understand all of our clients' businesses. Our enthusiasm for our work means you get a friendly team of professionals eager to use their expertise to help you succeed!
From our inception in 1971, Drake Medox has been the successful health and community care recruitment arm of global organisation, Drake International. Drake Medox has grown to be one of the most respected and successful providers of healthcare professionals and support services in New Zealand.
We work closely with some of our nation's largest hospitals, medical corporations and facilities in providing nursing, personal care, homecare and allied health staff. We have extensive experience in home and community care, providing support workers for families and individuals who require all levels of support at home or in the community.
With our practised team of consultants, coupled with our extensive recruitment, selection and induction process, we offer our clients professional health and community staff which are available 24 hours a day, 7 days a week.
Drake Medox is a name synonymous with quality healthcare recruitment, it's a name that many have come to trust and rely on when it comes to staffing and support services. We welcome Drake Medox to the Hospice Long Lunch.
Scarecrow is an urban farmers market, contemporary kitchen and florist, celebrating the best of our region. Stocked are products from many of Auckland region's best artisan suppliers. The produce available is primarily organic, or sourced from spray free suppliers. While there is a focus on local producers, they also have a selection of imported goods.  The kitchen provides  delicious fresh food made from the ingredients we stock in store, with an emphasis on Mediterranean basin flavours. Scarecrow can cater for a wide range of dietary requirements, including vegans, vegetarians, gluten free, paleo and omnivores.
Scarecrow can be found at 33 Victoria Street East (corner Kitchener St), Auckland CBD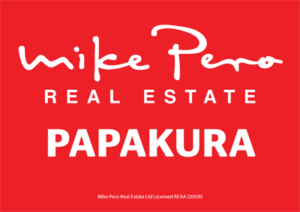 Mike Pero is a name that has been synonymous with real estate funding since 1991 – it's a name thousands of Kiwis have grown up to trust. In fact, the brand has helped over 80,000 New Zealanders into their own homes.
The team at Mike Pero Papakura consists of three dedicated team members to help you with your local needs. With a number of great properties for a variety of buyers to look at, contact the team to find the best option for you.