11.30am Guests start to arrive and are welcomed to the 8th annual Long Lunch. Thank you so much for supporting our event!
An arrival drink and canape will start the journey of a day full of fabulous food and fantastic beverage matches with stimulating company. Be ready to relax and enjoy an entertaining day while supporting Totara Hospice.
We will take you through a wonderful afternoon along with a a selection of celebrated New Zealanders among the tables to have a chat to and enjoy the many courses of food and wine… Treat yourself to a selection of fabulous items in the Silent Auction, grab a glass of bubbles in the fabulous Bubbles Raffle and win prizes on the day, plus a stunning Live Auction with money can't buy foodies experiences!
All food is prepared by volunteer Culinary Students from NZMA and service is done by the Totara Hospice Youth Ambassadors.
2019 Long Lunch MC:
Mike Puru

Your Head Chefs for the day
Ben Barton
It started with fish. As a keen young rock fisherman, he wanted to learn how to cook the fish he caught, so he got a job washing dishes in a local restaurant. Working fast, asking lots of questions, dodging scalding pans and blazing tempers, he climbed the gastronomic ladder.
Craving adventure, he cooked his way through Europe, and the galleys of super yachts. These floating white hotels served as a platform for his more whimsical dishes as he cooked for media moguls, software giants, politicians, movie makers, and even an arms dealer. After a decade of culinary capers abroad he packed his knives and returned to Auckland.
After a couple of years creating location-specific culinary events under his Pop Dining umbrella Ben is at now at the artisan grocery and restaurant Scarecrow in the city. Not just a restaurant it is a showcase for some of the region's most exciting small producers.  The owners share his philosophy of knowing where our food comes from, and the stories behind it. Ben's passion for sustainable cooking shines through in his dishes, changing each day with the ingredients on hand.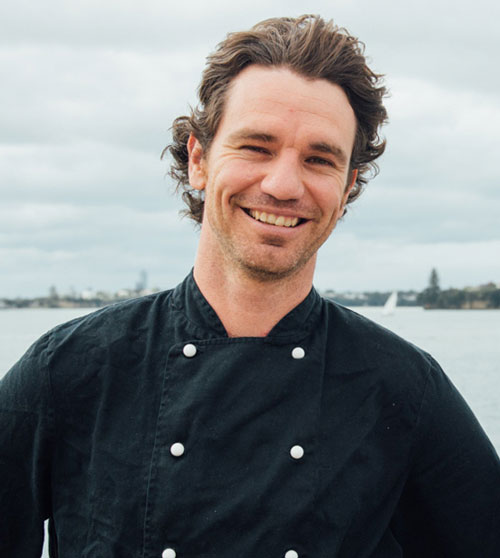 Sam Campbell
Sam Campbell has a passion for simple, fresh and seasonal food that brings big flavours. His interest in food started at a young age back in Taranaki, New Zealand, cooking and eating what was grown on the family farm.
Sam has since travelled the world collecting inspiration from Europe, the United Kingdom, USA, the Caribbean and South Pacific. He has worked on super yachts, creating stunning menus based on local and seasonal products available daily. Sam has been the private chef of Saudi royalty, international film directors and actors developing an astute understanding of his clients' distinguished palates and diet preferences. Though Sam's cooking is internationally inspired – his food still carries the home-grown values instilled in him by his family.
2018 is a big year for Sam with the opening of his first two food venues as shareholder and chef de cuisine in Christchurch, Welles Street, Tommy Taco, Earl. He has also been balancing an Auckland based portfolio of BCC, Oaken and Beirut with the Britomart Hospitality Group, Auckland. 2018 will see Sam return for his second television appearance as the series chef for The Healthy Food Guide TV Series. Sam is excited to be sharing his passion, knowledge and advice with a broad audience.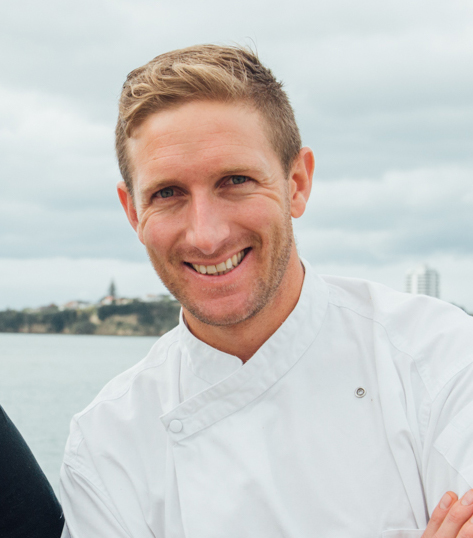 Check out 2018's Wild vs. Farmed menu
Let your mind wander as to what 2019's menu may contain!
Canapes 
Garlic lemon wild prawns & farmed prawn cocktail
Fresh Clevedon Coast Oysters
Buttermilk Fried Premium Game Wild Rabbit roll with a ranch dressing & Buffalo Fried Chicken with blue cheese sauce\
Wine match – Babich Wines Marlborough Rose
To the tables
Sanford Wild Kingfish & Niwa Farmed Kingfish Crudo – with citrus flavours, avocado & pickled seaweed
Wine match – Kahurangi Estate Limited Release Fume Blanc
Premium Game Wild & Freedom Farms Pulled Pork sliders with apple fennel slaw, nasturtium hot sauce & watercress aioli
Wine match – Sileni Estate Oaked Chardonnay
Mushroom medley with truffle butter, thyme, black garlic & sourdough crostini
Beverage match – Birkenhead Brewery Company Ninkasi Beautiful trouble IPA
Premium Game Wild Venison & Duncan Venison Farmed Red Deer served with Grand-Veneur sauce, roasted Red Kumara, seasonal vegetables & piko piko & Fresh Wild Greens with a flaxseed & grapefruit dressing
Wine match – Tohu Wines 2015 Hawkes Bay Syrah
Final Course –
Wild Coffee Bean Crème brûlée & Farmed Coffee Baby Meringues