Please find below the 2016 hosts – the 2017 hosts will start to be announced over the upcoming weeks.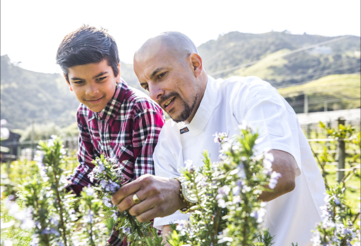 Chef and Restauranter – Luca Villari
Lucas first experience in the kitchen was making pizza at 11 years old in his parents Italian Restaurant and from there his love of creating food began.
Luca trained locally in NZ in the kitchen at CinCin for 7 years then worked in Melbourne and back to Auckland. Luca has been a food writer at Taste Magazine for over 9 years. During that time Luca has also done many brand ambassador type roles for various companies over the years – both writing recipes and fronting ad campaigns.
He currently owns Al Volo Neapolitan Woodfired Pizzeria and does catering with Deluxe Events, writes for Taste Magazine and does food styling, recipe development, host cooking classes and demo's and shoot adverts.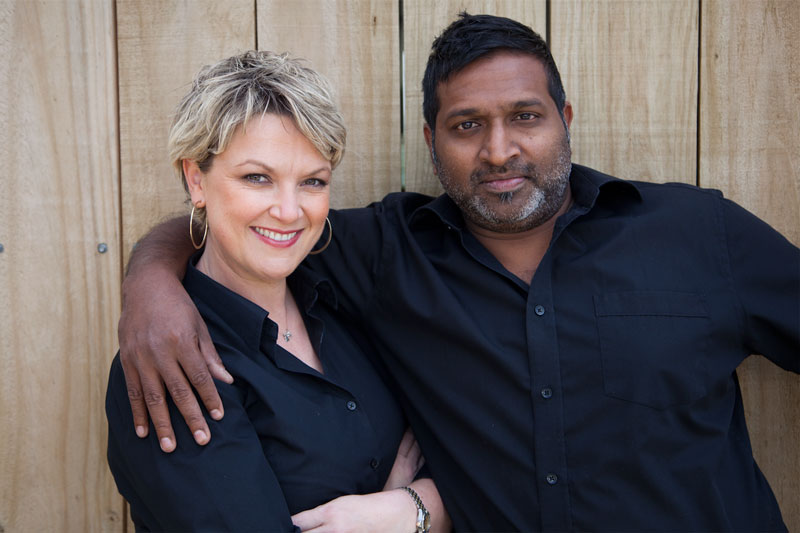 The Tasting Shed
The Tasting Shed was the brainchild of both Ganesh and his wife Jo, who decided to open their dream restaurant in the picturesque setting of New Zealand's oldest wine country. Ganesh and Jo are devoted to bringing you the best dining experience Auckland has to offer – an entrée style gastronomic voyage that takes your taste buds on an adventure.
Ganesh has won the Metro's Restaurant Personality of the Year two years running. They welcome all to join them at The Tasting Shed in Kumeu for stunning food and great company served in the perfect setting.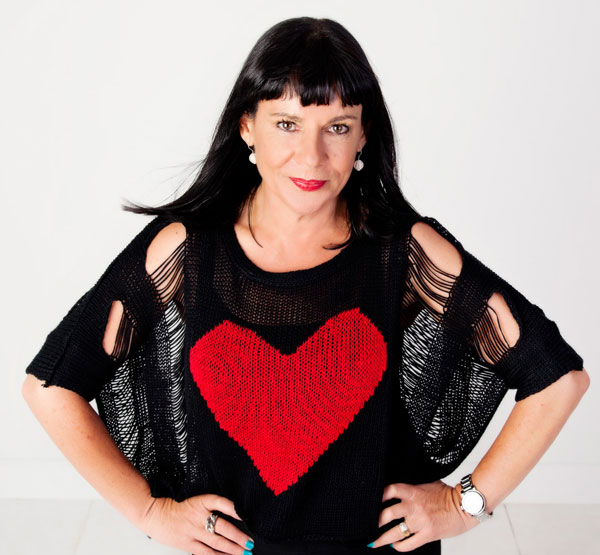 Michele A' Court
Winner of "Comedienne of the Decade" at the 2010 NZ Comedy Awards, Michèle A'Court is a stand-up comedian and writer. She has been on New Zealand TV screens since 1987 and still turns up all over the place. She talks a lot – sometimes on radio and TV, sometimes in pubs and clubs – and works the comedy circuit in places like San Francisco, Las Vegas, Vancouver, Brisbane, Adelaide, Auckland and Mangawhai!
Michèle is back with us for 2016 and kindly giving us her time again for the Long Lunch as our MC and also as a host providing an amazing afternoon of tales and laughter, and helping us reach our fundraising target for the day!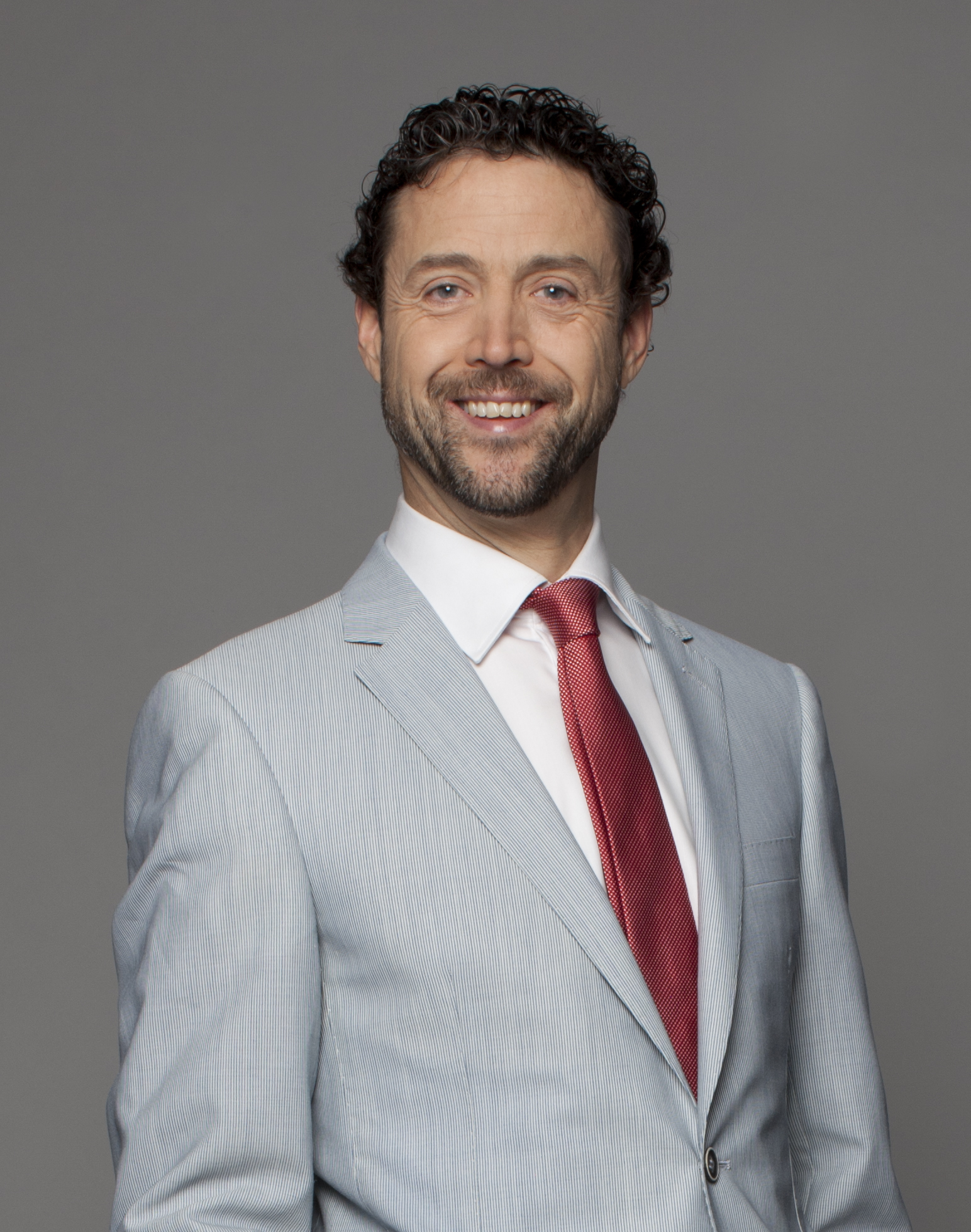 Jon Bridges
After a career of over 20 years in media, Jon Bridges is currently the producer and regular guest of the award-winning TV3 comedy programme '7 Days'. He writes a blog on stuff.co.nz and his book "Easy Rider – A Kiwi's Guide to Cycling" was a best seller. After getting a Masters degree, Jon began writing and performing on the TV3 sketch show 'Away Laughing', then enjoyed six years presenting and writing for the ground-breaking youth programme 'IceTV'. As a producer he has made 'The Panel', 'Snatch our Booty', 'Choice Cuts', and 'Sportzah'. As a writer/director he has worked on 'Amazing Extraordinary Friends' and 'Secret Agent Men'.  Over the years he has published three books, written a regular humour column for the Listener and had a four-year stint as breakfast host on the much-missed Channel Z radio station.
Jon is a much loved comedy personality, TV presenter and a superb choice host for your Hospice Long Lunch day.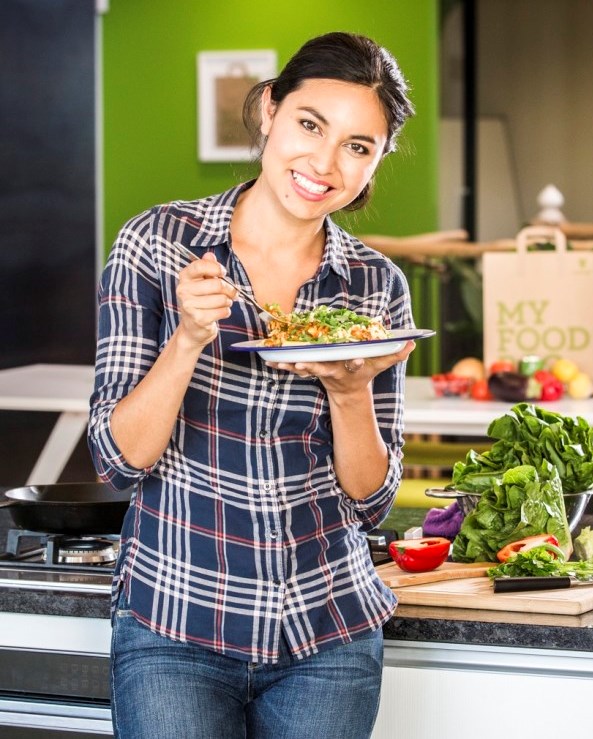 Nadia Lim
Nadia Lim is a New Zealand born celebrity chef, entrepreneur, food writer and television personality. Nadia is known as the self-proclaimed "Nude Cook" as an advocate of natural, unprocessed foods, and for creating healthy, nutritious recipes by putting a health focus behind real food, which is influenced by her background as a clinical dietitian.
Most recently you will recognise Nadia from the My Food Bag concept, a New Zealand and Australian home delivery service that delivers recipes and fresh ingredients to customer's doors. A fantastic concept and Nadia and her team of recipe developers create mouth-watering new recipes every week featuring what's best in season. Just cook and enjoy!
Nadia is very active in the community and has worked with a number of New Zealand charities, partnering with Diabetes New Zealand, the Heart Foundation, the Blind Foundation, the Cancer Society and of course Totara Hospice, we feel very lucky to have her on- going support.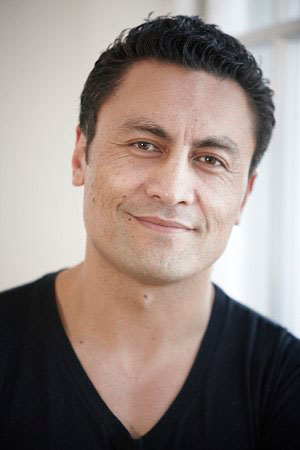 Rene Naufahu
Rene Naufahu  is a New Zealand-born actor, screen writer and director of Tongan and Samoan heritage.
He is perhaps best known for being an original cast member of the New Zealand soap opera Shortland Street, playing paramedic Sam Aleni . Rene left Shortland Street and New Zealand at the height of his popularity. He headed across to Australia and was immediately successful gaining work in such shows as Water Rats, All Saints, Sea Change and Tales of the South Seas and various films.
Rene was the first Polynesian to study screen writing at the prestigious Binger Filmlab in Amsterdam and the first Kiwi actor to be invited to both the London and Berlin film festivals in the same year.
Rene has had a very successful acting career both in New and Internationally. Recently Rene released his first feature film as the director called The Last Saint, which he began filming in September 2013. It is filmed in Auckland and is a must watch if you are keen on a great action thriller movie with plenty of drama.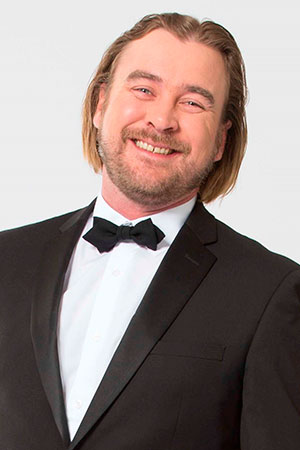 Jeremy Elwood
Jeremy Elwood is a one of New Zealand's most well-known standup comics with his unique brand of insightfulness, intelligent and irreverent comedy. Having been performing for more than 15 years, he has the ability to get any crowd laughing be it a corporate hosting or a pub in Timaru.
A regular guest on TV3's award winning 7 Days, Jeremy has also appeared on our screens on several Comedy Galas, Aotearoha, A night at the classic, Funny Roots to name a few.
Having performed eight solo shows at the NZ International Comedy Festival and regularly touring around New Zealand, Jeremy has also performed around the world including Australia, Scotland, England and his native Canada and America.
We thank and welcome Jeremy as a table host to enjoy the day and have some fun with our Long Lunch guests.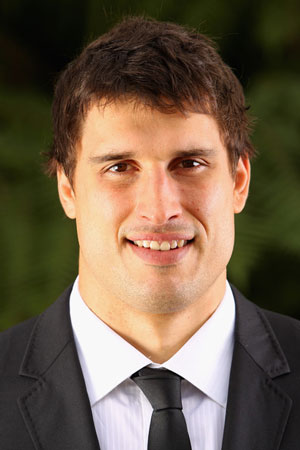 Anthony Boric
At 2 metres tall, AB as he was known to his teammates, was a new breed of tall and mobile loose forwards on the scene for the All Blacks from 2008- 2011.
Firstly selected for the Blues in 2006 he took his lessons from his first year with his team and quickly applied them back in the Air New Zealand Cup. Anthony was one of North Harbour's stand out players in 2006 and was a key factor in the team's Ranfurly Shield win over Canterbury
In 2008 Boric became one of the senior All Black locks. His ariel skills were matched by his excellent work rate around the field.
Anthony recently turned his attention back to studying and at the end 2015 and he has now graduated with his Bachelor of Civil Engineering and is working in Auckland. Anthony also provides commentary to SKY Sport and really enjoys sharing his knowledge of the game. Rugby enthusiasts at the Long Lunch will have lots to talk about with Anthony as a table host on the day.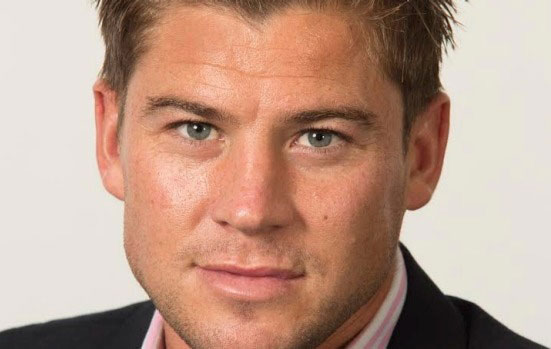 Ben Boyle
Ben Boyle is a graduate of the BPhED Degree majoring in Sports Management and is the founding director of Orbit Sports management. He manages the careers of many New Zealand and International rugby players ensuring they receive the best options and advise while providing an honest and supportive service.
Ben played rugby for a number of years in New Zealand and the UK; finishing his playing career in 2006. This put Ben in an ideal position to understand the needs and demands of a modern day rugby player and give insight and professional advice to their current situation
Bens recently helped his star client All Black Patrick Tuipulotu sign off a lucrative four year deal with New Zealand Rugby and he is also helping to provide Tongan international Qtulea Katoa with his first professional opportunity. Ben is a wealth of knowledge and the person to talk about rugby with at this year's Long Lunch.
Josh Thomson
They can take the Tongan out of Dunedin but you can't take the Dunedin out of the Tongan.
A student of life albeit from the perspective of leaning on a bar. A bit of a ladies man if he must say so himself, certainly no ladies are saying it.
Don't be surprised if you recognise him from TV. Josh is the sweating face off the 'Fresh Up' commercials; slapping people about at McDonald's and the Cash Converter guy with the awesome stuff.
He has also appears on TV3's "7 Days" on Friday nights as a panellist and starred in Kiwi comedy "Hounds".  Josh was keen to be involved with the Long Lunch and we are excited to welcome Josh and really appreciate his support.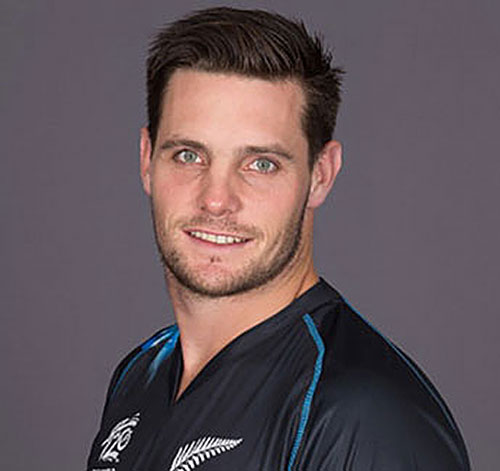 Mitchell McClenaghan
Mitchell is a New Zealand cricketer, playing currently for the Black Caps he is classed as one of New Zealand's fastest bowlers.
He made his first-class debut with Central Districts in 2007, but was only intermittently part of the team, and his career took off only when he moved to Auckland for the 2011-12 season. He joined the New Zealand squad on the tour to South Africa in 2012-13, and in his first ODI he returned excellent figures of 4 for 20, becoming only the second New Zealander, after Dayle Hadlee, to take four wickets on ODI debut. He is a left-arm fast bowler who has established himself as a regular in New Zealand's limited-overs sides.
He runs in hard, hits the deck even harder, and describes himself as "ultra-competitive, aggressive, maybe a little bit crazy". Mitch is very supportive of Totara Hospice and is looking forward to the Long Lunch and to meeting some keen Hospice and Cricket supporters. Thanks Mitch.